Welcome to Kaumeyer Paper
Established in 1929, Kaumeyer has evolved from a small, retail-oriented business into one of the larger independently-owned distribution companies in the Niagara Region.
We have focused on partnerships with our customers by providing service and sales expertise in the following three areas: Food Service Disposables, Industrial Packaging and Sanitation & Maintenance Supplies.
Read More
New Product Launch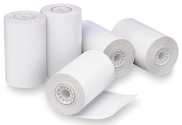 Cash Register and Debit Machine Rolls
Kaumeyer Paper is proud to announce the addition of the Amber line of register rolls, both in Thermal and Bond variations, to our regular stock offering.
Read More
The Importance of Buying Local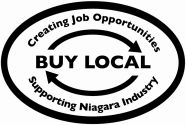 What does this statement mean? What is in it for you to get behind a 'Buy Local' program?
We have all seen many of our local businesses layoff workers or close entirely, surrendering stable, good-paying jobs which are critical to Niagara's growth prospects. Young people coming out of school who are looking for a secure future in the region are being deprived of any opportunity to build a career and a life in this area and are forced to look elsewhere for those openings. If we continue to lose our young, local talent, what does the future in Niagara look like?